landscape Construction & Maintenance
Serving the San Francisco bay area
Our experienced crews, project management group, estimators and accounting staff work as a coordinated team to ensure the very best results as we install planting, irrigation, site furnishings, bioswale soil, drainage, green roofs and more.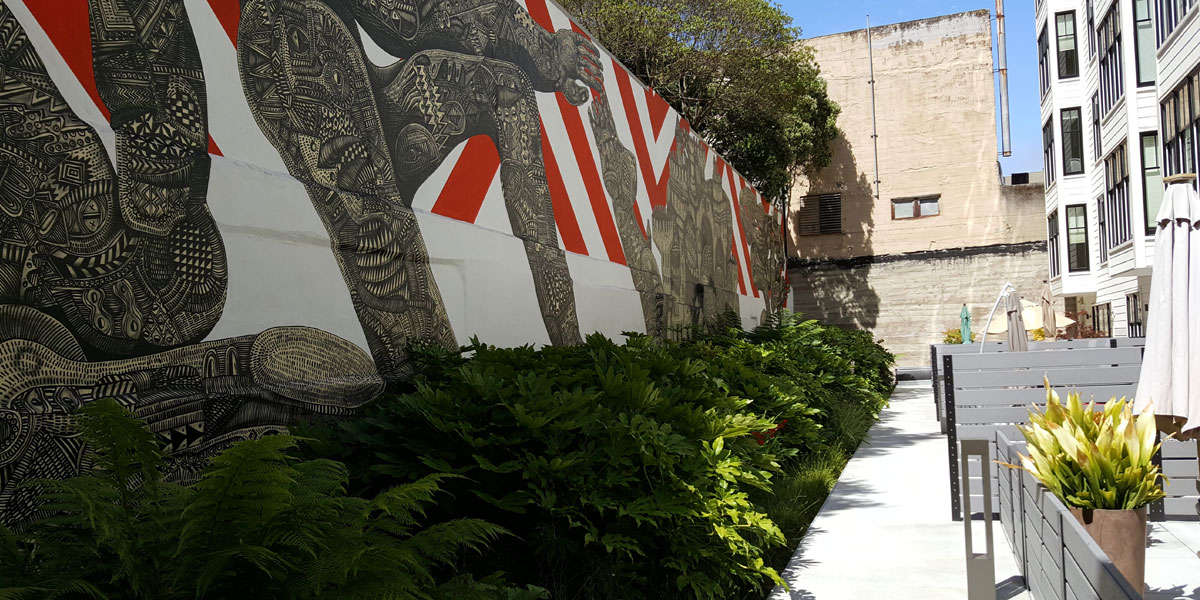 We can help achieve your project goals whether it's a sports field or a courtyard landscape thirty stories high.
Complete system installation including drainage, lightweight soil and planting of grasses, succulents and groundcover.
Stunning eco-friendly vertical gardens with integrated water delivery systems.
Beautifully landscaped areas which allow rain water runoff to be filtered before entering the storm drains for urban water management.
Practiced technicians efficiently install backflows, drip lines, overhead spray heads and satellite-driven controllers with weather stations.
Trained crews and the right equipment ensure a properly prepared site.
Procurement, testing and installation of specialty mixes required for most landscaped courtyards on high rise buildings.
Managing the fabrication, delivery and installation of bollards, tree grates, custom benches, tables, chairs, bike racks and recycling receptacles.